Our Musical Director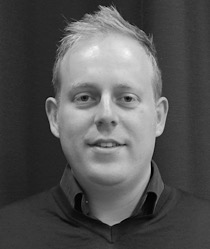 The Coventry Philharmonic Choir is delighted to welcome David Wynne as its new Musical Director from January 2020.
David has enjoyed a hugely varied career as a freelance musician. As a conductor David, is Music Director of Birmingham Festival Choral Society, a role he has held for just over four years. He is also Musical Director of the Warwick and Kenilworth Choral Society having taken over this role in December 2019 after six incredibly successful years as Music Director of Ryton Chorale (Worksop).
David holds a masters' degree in Vocal and Operatic performance from the Royal Birmingham Conservatoire, having studied singing with Henry Herford as well as receiving a scholarship to study choral conducting with Paul Spicer. He is a busy freelance baritone soloist, up until recently, a lay clerk at St. Chad's Cathedral Birmingham, and has performed several times as a musician of the Royal Shakespeare Company.
David is very involved as a visiting lecturer at the Royal Birmingham Conservatoire Junior Department. He teaches singing, conducting as well musicianship and is Choral Director of the Senior Chorus and the Vocal Ensemble.
David has worked with some of the country's leading music education organisations, including: Opera North, Welsh National Opera, the Armonico Consort and Leicester and Leeds Cathedral's education departments. With his wife, Alexandra, they co run (and co-founded) the St. Chad's Cathedral Junior Choir and the extensive Choral Outreach Programme which sees them teaching choral singing to approx. 400 children a week across Birmingham.
Our accompanist and Assistant Musical Director is
Antoine Mitchell
. Antoine studied at Trinity College of Music and the Royal Academy of Music where he won the RAM Club Prize and the Ernest Read Conducting Prize. He then studied in Italy at the Accademia Musicale Chigiana in Siena with Franco Ferrara where he was awarded Diploma di Merito. There he also studied with Carlo Maria Giulini and Paul Badura Skoda.
He was Chief Conductor of the Lublin State Philharmonic and has conducted orchestras in Europe and the Near East including the Czech Philharmonic, Estonian State Symphony and Cairo Symphony. His premiere recording of Mati Kuulberg's Flute concerto continues to be successful. In this country, he was conductor of the Essex Symphony, Southend Symphony and Essex Youth Orchestras and since 1989, he has been the director of the ensemble Oriflamme. His operatic performances include Rigoletto, La Traviata, Fidelio, Cosi fan Tutte, L'Elisir d'Amore, Carmen, Donizetti Il Campanello and Puccini Le Villi. He was conductor of the chamber choir Resonance in Essex with whom he gave acclaimed performances of Monteverdi Vespers and Handel Messiah, and he worked for many years with the Essex Musical Association conducting the Dream of Gerontius, Faure Requiem, Elgar the Music Makers, Dvorak Stabat Mater, Puccini Missa di Gloria, Verdi Requiem, Orff Carmina Burana and Brahms German Requiem.
Although primarily a conductor, his great love is accompanying singers and instrumentalists and he has a long relationship of working with Felicity Wright soprano and Jeremy Ballard violin. As a composer, his interactive song cycle Poems to Pictures to Music was released on cd-rom, he has written much song and chamber music and is currently working on a chamber opera based on the life of Caravaggio. He is also intensely active as a piano teacher.
He is a member of the Royal Society of Musicians and in 1994 was made Associate of the Royal Academy of Music, which is only offered to past students who have achieved Distinction in the profession.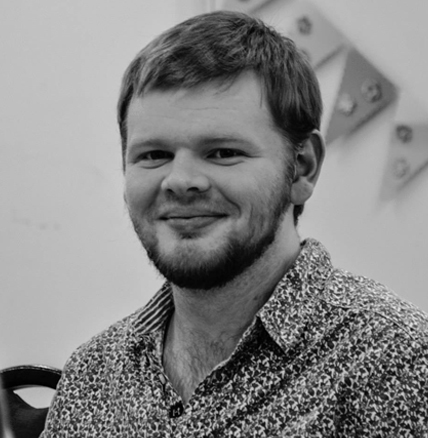 Our Singers' Musical Director is
Seb Farrall
.
Seb Farrall graduated from Coventry University in 2014 with a first-class degree in Music Composition, and the Robert Ramskill composition award for 'significant contribution to the department'. Seb's composition tutor was leading experimental composer Chris Hobbs. While studying at Coventry, Seb conducted the department's orchestra for several years with tuition from Christopher Evans and was involved in many successful composition and conducting projects.
The biggest contribution to Seb's degree success was final collaborative project, MenCho, where Seb and co-founder Jon Welling formed together the MenCho Men's Chorus at the start of 2014. Starting a community ensemble as part of a degree project was a big risk, while most lecturers though it was an excellent idea, others were keen to point out that it was potentially foolish with both degrees on the line. Jon and Seb both agreed that it was a risk worth taking and, fortunately, it paid off
Shortly after MenCho reached its end, Seb was contacted by the Workplace Choir Company, and asked to help with the London Taxi Company's Black Cab Choir.
Since 2014, Seb's excellent reputation as a conductor has continued to grow, and he is delighted now to be Musical Director of a number of ensembles in Warwickshire, including Sing it Loud, Coventry Singers and Burton Green Village Choir. The proving ground was MenCho, and the phone didn't stop ringing. As the founding conductor of Sing It Loud, Seb feels especially proud to have shaped the choir's direction from the very beginning.
Seb also runs www.onlineconductor.com, a website aimed at resourcing community choirs and eventually other community ensembles, and removing bars which may stop people from enjoying music.